Nervous Systems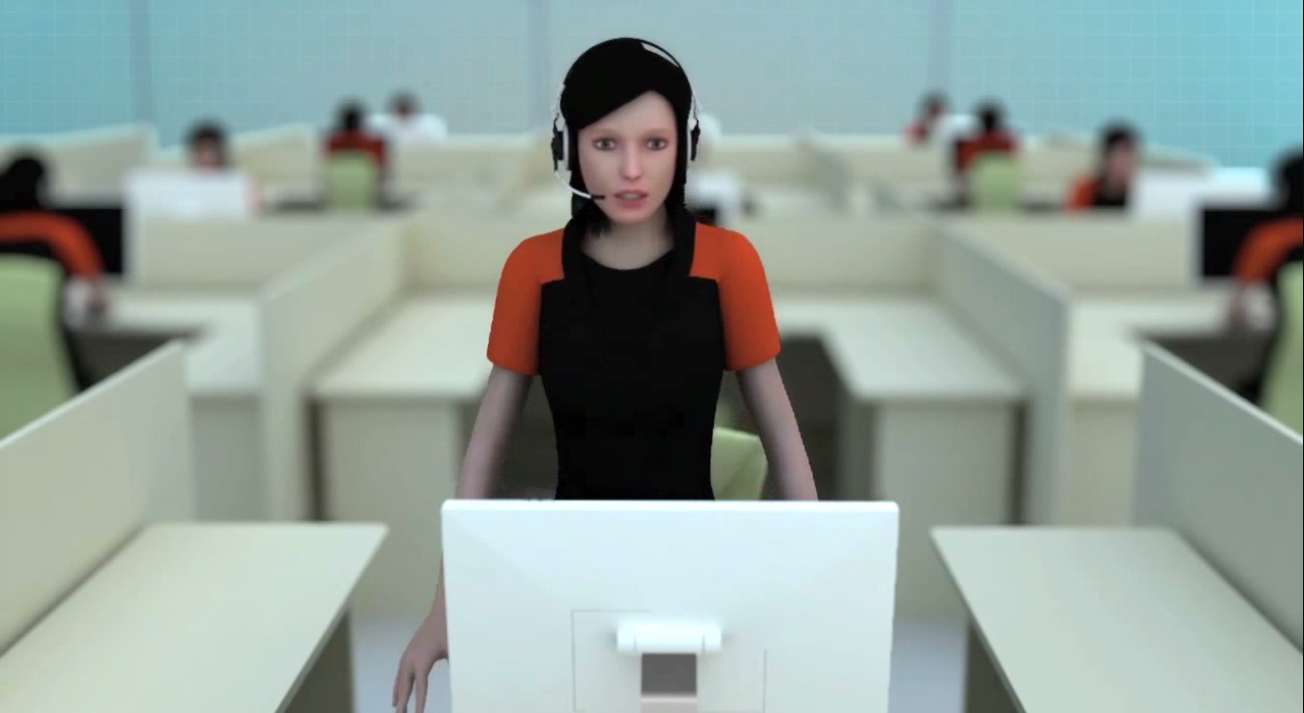 HKW, Berlin, 11.03_9.05.2016
The alternative being offered to us today is relatively clear: must we re-invent society or re-invent human beings so that they are better adapted to it? As Bernd Scherer, director of HKW, very aptly emphasizes in his introduction to the publication accompanying the exhibition "Nervous Systems", we are witnessing a "factual objectification of subjects"1, which he explains thus: ever since our past behavioural patterns have been quantified and recorded in data form, they recur to format our future behaviour by way of algorithms, which use them to fashion our needs, influence our decisions, and gradually limit our freedom.
So how are we to think about the output of our thinking, when it seems bent on eluding us?
A certain number of us deem it as well to voluntarily add personal data to all those already retrieved about each one of us, without our consent or with our tacit approval—let's say, more precisely, about those among us who are only vaguely aware of this, and so do not try to guard against it. Whatever the case, this is hard for anyone who uses nothing more than a credit card, the Internet, or a smartphone.
In the exhibition's sizeable circuit, we first come upon works by On Kawara, art scene pioneer of the quantification of personal life, and Douglas Huebler, champion of the correlation between observing and recording. The interpretation of Variable Piece no4 (1969)—working on the principle of a suggestion box, this piece made the exchange and anonymous broadcasting of secrets possible—made by curators veritably updates it, as they put it into perspective with the self-exhibition obsession which is our contemporary phenomenon, and whose symbol is undoubtedly the social networks. Stéphanie Hankey and Marek Tuszynski (joint founders of the Tactical Technology Collective), and Anselm Franke, all three of whom are the curators of "Nervous Systems", actually underscore how important it is to re-read pieces from the 1960s, 1970s and even 1980s, gauged by what we know and what we are experiencing today. They remind us that, whatever the period, the body's relation to the technologies of its day and age is, de facto, an endless source of renewed questions. Theme Song (1973), which sees Vito Acconci attempting to seduce the viewer off-camera, and addressing him/her—or the camera itself?— his face almost glued to the lens in a vision which calls to mind our Facetime conversations and introductory videos of dating site enthusiasts, is placed next to the fifteen episodes of Melanie Gilligan's science-fiction mini-series The Common Sense (2014), devoted to the computerized transmission of emotions and sensations.
Not far away, three large Jon Rafman photographic prints taken from his series in progress, Nine Eyes of Google Street View (captures of isolated views among the huge number produced by the software), seem like an echo of Laurent Grasso's film On Air (2009), screened at the other end of the show, which presents a sort of drone-animal (a surprising reverse version of the nano-drones whose resemblance to real insects is currently on the rise; here, in fact, a falcon to which a small camera is attached) in an evocation of the methods used by combatant groups in the Middle East to counter the ubiquitous surveillance of the enemy powers, akin to the use of methods as old-fashioned as carrier pigeons. Between Grasso's eye-catching images, which seem to offer us, as is their wont, the camera's viewpoint, and Rafman's, which offer us the impossible multiple viewpoint of the software using nine cameras per image, Robot Readable World (2012), Timo Arnall's fascinating video which was much talked about during its first screenings, literally asks the question: how do robots see the world? But beware: if, on the face of it, this exciting formulation only broaches the aesthetic aspect of vision, we are perforce tempted to extrapolate. The numerous outdoor scenes, be they urban or highway, are actually rather well suited to the exercise: whether the cameras are fixed or mobile, the signs, vehicles and passers-by identified by coloured frames, circles, lines and arrows create a haunting litany, like a procession of old video clips, heightened by the sickly electro acting as sound track. The world is in RGB. It seems like a huge assemblage of pixellized geometric shapes against a backdrop of blurred images. The wonderfully cursory detection of facial expressions produces some hilarious sequences. What is a crowd thronging the concourse of a railway station if not a mass of micro-movements going in all directions? What is motorway traffic if not a bundle of parallel movements? The collection of video excerpts of artificial vision put together by Arnall sketches—by way of its images which it is obviously tempting to describe as "simplistic"—a much more sharp line of thinking than its outdated electro clip look might have us think. Conversely, Emma Charles's long sequence shots in the Manhattan of cable networks which fill whole floors of buildings formerly given over to the work of creatures of flesh and blood (Fragments on Machines, 2013) aestheticize the idea behind them so much that it loses a bit of its bite.
The disturbing video extract of World Brain2 (2015) by Stéphane Degoutin & Gwenola Wagon shifts the debate into the field of language: in this section devoted to automatism, the reflections of the calm and almost robotic voice-over drift towards increasingly harrowing assertions, such as: "… an ever more automated society is being constructed which gradually functions all on its own, and it functions just as effectively, if not more so, by doing without man. The human being himself becomes exterior to the society he has created", before giving way to a hysterically funny dialogue between a "consumer" and a voice service which the said consumer tries to get to admit that its interlocutor is indeed a robot, while this latter forcefully refutes ready-made sentences, repeating over and over again: "I am a real person", without ever giving in to the consumer's request, trying to get it to say: "I am not a robot".
From the experience of the daily round, which we have all more or less tried our hand at, some by chatting with the railway company's avatar, others with that of its telephone operator, to those experiences which format our daily life, there is just a difference of scope, something which the RYBN collective has been studying for several years now. The Algorithmic Trading Freak Show (2013-14), a collection of defective trading algorithms—the only ones accessible, the others, the ones which work, being jealously guarded secrets—here takes on the form of display cases in a museum of artificial history. Sealed beneath their sheets of glass, the details of certain programmes which have been used in the world of high finance and are now unveiled, make it possible to render the engineering lurking behind money markets just a tad more tangible, and allow us to dare to raise the following question: if artificial intelligence systems may have imperfections, is this because they are the fruit of human conceptions?
Incarnating the intangible is also what !Mediengruppe Bitnik proposes, with one of the exhibition's rare installations, properly so-called, which we might even describe as sculpture. After visiting Julian Assange in the flesh on several occasions since 2013, the Zurich-based twosome decided to identically reproduce, on a 1:1 scale, the henceforth famous office in which the Wikileaks founder has been living in the Ecuadorean embassy in London for almost four years now. If Assange is unable to leave this room under any pretext, at the risk of being immediately arrested by the British police surrounding the embassy, nor can he openly display it, for obvious security reasons. So this replica has been made from memory—as it is forbidden to take photos inside the embassy—by the artists. !Mediengruppe Bitnik here invites us to enter not only Julian Assange's cramped little world, but the Wikileaks nerve centre, too. Assange's Room (2014) is obviously, at first glance, an egregiously political project, but not least because of the thoughts about space which it ushers in: what is signified by the inclusion of one space within another? Is it possible to reproduce a spatial sensation?
Some welcome questions at the heart of this nothing less than encyclopaedic exhibition titled "Nervous Systems", whose didactic systematic display concept may indeed be sufficiently well devised to permit the bringing together of so many works and so much information—an impressive number of texts from very different sources, one more enlightening than the last, act as pivots for the curators' intent—just on the ground floor of the HKW, but it nevertheless veers possibly a little bit too much towards the spatial arrangement of a perfectly illustrated theoretical essay. It is actually quite impossible for a human brain to store and process all the data offered it here to graze on, no matter how interesting they may be. Unless we regard this show as a hypermedia exercise…
1 Nervous Systems, Quantified Life and the Social Question, HKW / Spector Books, 2016, p. 8.
2 The entire World Brain project can be tried out online: http://worldbrain.arte.tv/#/ and is also accessible as part of Futurs non-conformes/ Non-compliant Futures #1 by way of the virtual space at the Jeu de Paume (on this, see my interview with Nicolas Maigret).
With works and contributions by: Vito Acconci, Timo Arnall, Mari Bastashevski, Grégoire Chamayou, Emma Charles, Mike Crane, Arthur Eisenson, Harun Farocki, Charles Gaines, Melanie Gilligan, Goldin+Senneby, Avery F. Gordon, Laurent Grasso, Orit Halpern, Lawrence Abu Hamdan, Ben Hayes, Douglas Huebler, Tung-Hui Hu, On Kawara, Korpys / Löffler, Lawrence Liang, Noortje Marres, !Mediengruppe Bitnik, Henrik Olesen, Matteo Pasquinelli, Julien Prévieux, Jon Rafman, Miljohn Ruperto, RYBN.ORG, Dierk Schmidt, Nishant Shah, Eyal Sivan & Audrey Maurion, Deborah Stratman, Alex Verhaest, Gwenola Wagon & Stéphane Degoutin, Stephen Willats, Mushon Zer-Aviv, Jacob Appelbaum & Ai Weiwei, Aram Bartholl, Tega Brain & Surya Mattu, James Bridle, Julian Oliver & Danja Vasiliev, Veridiana Zurita, Open Data City, Peng! Collective, Privacy International, Share Lab, Malte Spitz…