Steirischer Herbst '20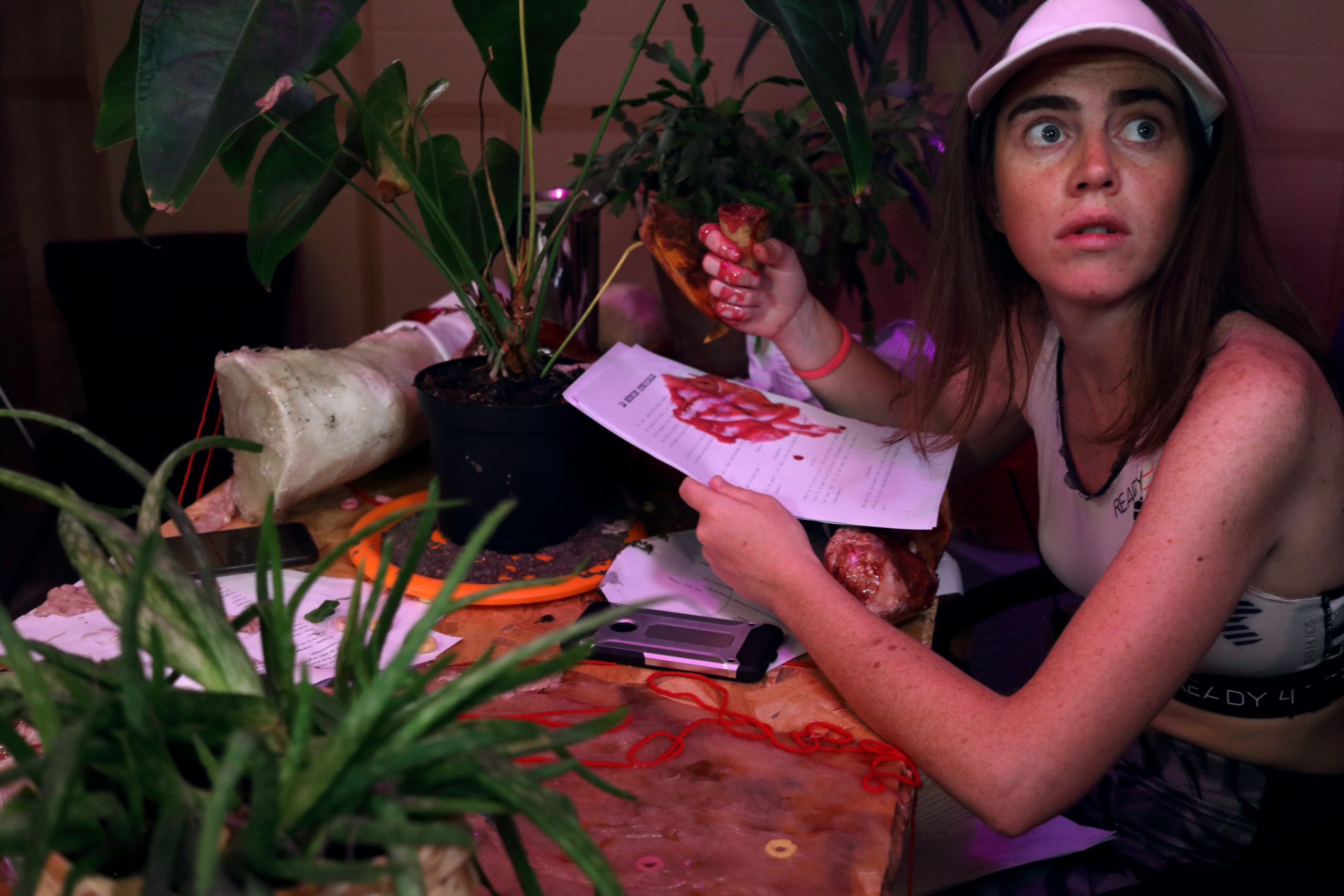 Graz, 24.09-18.10.2020*
The Autumn Festival in Graz is now embracing the visual arts, having hitherto been little known beyond the German-speaking world, and essentially devoted to the performing arts. This new programm is the brainchild of its director Ekaterina Degot, a Moscow-based art historian and, among other things, erstwhile curator at the Tretiakov gallery. This year's festival was intended to mark a turning-point in this direction but, what with the epidemic that started to spread just when the guest artists' projects were being installed, everything has been turned upside down. The decision was swiftly taken to turn the festival into an event retaining part of the programme on the spot for the city's inhabitants and public round about (Vienna is not far away), but also to a considerable extent being presented on the Internet. And in the end of the day it is a very successful example of an express new version, and one which even achieves its initial goal, because, at a distance, everyone can have access to it. What is more, with a dollop of self-mockery in relation to the present-day situation, the chosen theme is paranoia, in the knowledge that, for Ekaterina Degot, Art is always about a better world.1And if this better world is not blatantly obvious today, we can always dream about it.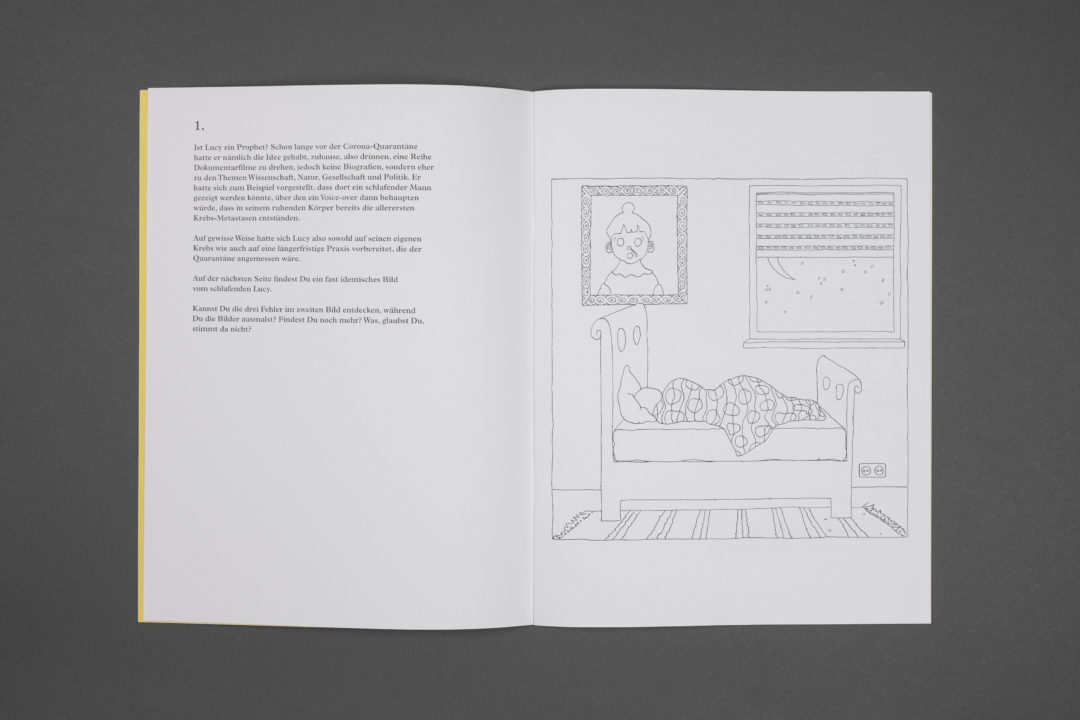 On the spot, there is, first and foremost, a selection of small works and editions, commissioned from artists, including the New York-based Roee Rosen and the Viennese Gelatin collective2, which have been handed out to the public, sometimes in an impromptu fashion, going hand-in-hand with a pizza delivery, for example, so as to widely disseminate the festival's spirit at a local level. Let us pick out some examples. Gelatin was invited to draw a map of Graz from memory, the Grazelatin City Map, which is in fact presented in the form of a fold-out tourist map, and points out the city's notable principal sights; in return, a map of Vienna was drawn, based on the same procedure, by the Graz-based collective Studio Asynchrone. As far as Roee Rosen is concerned, he designed a colouring book to be handed out in hospitals (only for adults, because it tells the tale of a sick child). Parodying the documentation usually distributed at festivals and large events, these editions are in reality artists' multiples slipped into the public's hands.
Then, also on the spot, works were installed in public places, one such being the piece by Vadim Fishkin titled Dictionary of Imaginary Places, which perfectly illustrates (sheds light on!) the theme of paranoia. Because, no, when we walk through a city park, we are not hallucinating, two seemingly ordinary street lamps are indeed emitting sounds, and even talking to each other. When you get closer to them, you realize that they are listing imaginary utopian places, taken from literature. The two lamps get us journeying in our thoughts.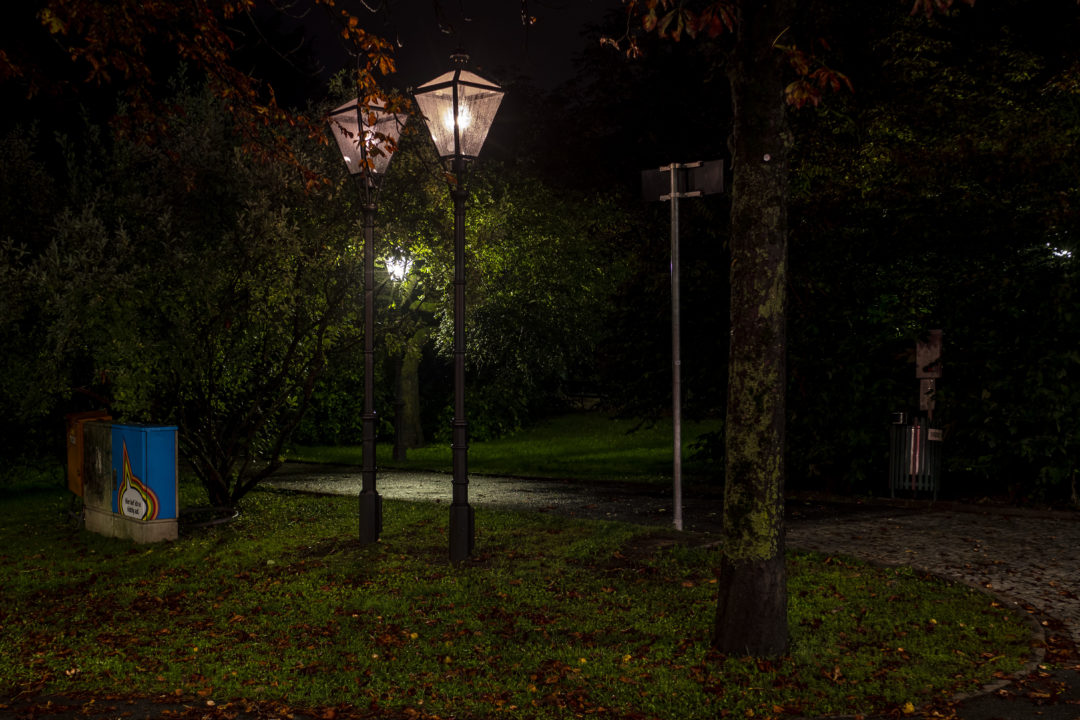 Likewise, performances were organized, some of them on a grand scale. This was the case with the Slovenian artist Janez Janša's The Final Match (produced, to be more precise, by one of the three Slovenian artists going by the name of Janez Janša, which is in fact the name of a politician which they have all adopted, thus giving rise to some absurd artistic-cum-administrative situations), a commentary on a football championship final which was never played because of the pandemic, which we listen to as we spend 90 minutes driving around in one of the hundred taxis chartered for the occasion. The performance is certainly not exemplary from the ecological viewpoint and quite unpleasant to watch, but it introduces the spectator to a probable world of fiction, as if parallel to our own world, with a utopian outcome: three endings were proposed, one of them being a players' uprising for a fairer world.
It should also be noted, furthermore, that the festival's launch took place at the same time as Graz played host to the thrilling exhibition devoted to the American artist and pioneer of working with sound in the visual arts, Bill Fontana, Primal Energies, at the Kunsthaus (a crazy building constructed by the ex-Archigram British architect, Peter Cook).
In addition, a large part of the programme took place online, with the creation of a temporary TV channel involved as much with broadcasting daily programmes of the old Hertzian stations as with artists' websites, though, according to Ekaterina Degot, what was involved more exactly put was an "alternative Netflix" named Paranoia TV, broadcasting artists' series, interviews and so on. For example, there was a broadcast of Brown, yellow, white and dead, by Liv Schulman (we were already acquainted, in particular, with Control, a funny and experimental parody of a crime series), a mini-series jointly produced by the festival, which describes the vague cinematographic impulses of a small group of friends, in which the director plays herself.
In a word, thanks to this festival, we discover as many works by artists hailing from a contemporary art scene turned towards eastern and north-eastern Europe as those of other artists, more widespread in France, whose work we are more than happy to follow and become better acquainted with.
*The online part of the festival has been extended to 31 December 2020.
---
Words uttered at the end of her opening speech at the festival, on 24 September 2020.
The collective changed names several times, but has since reverted to the name Gelatin.
Image on top : Liv Schulman, Brown, yellow, white and dead (2020), Video. Photo: Clara Lemercier