16th Istanbul Biennial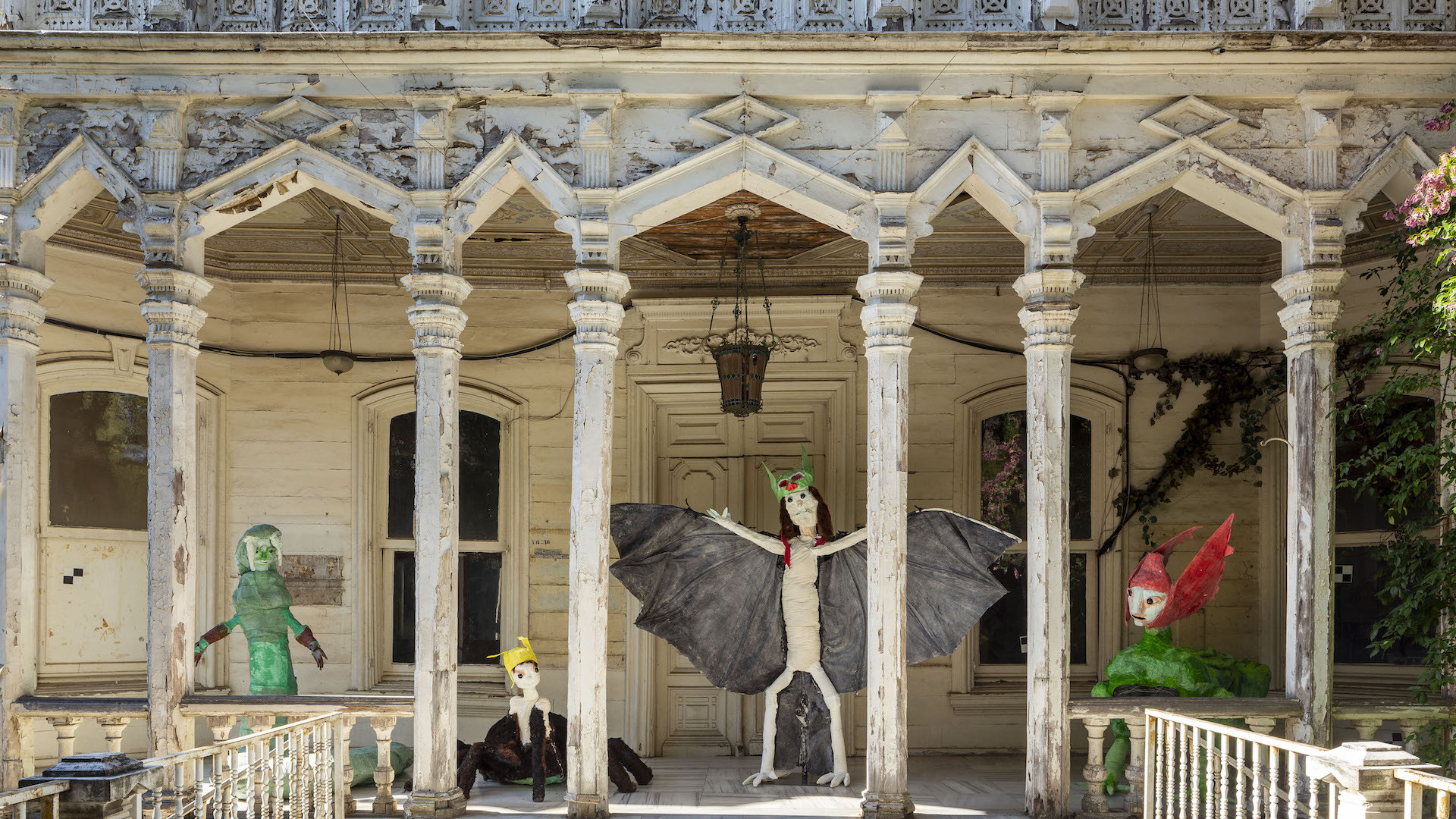 The Seventh Continent, MSFAU Istanbul Museum of Painting and Sculpture, Pera Museum, Büyükada, 14.09-10.11.2019
Entering Istanbul's new airport, the first impression is to be thrown without too many preambles into the heart of the subject of the biennale curated by Nicolas Bourriaud. Indeed, the 76 million square meters hub, built on a theoretically protected area, appears to be a political showcase, empty of passengers and ecologically questionable. The Anthropocene issue chosen by Bourriaud as the main theme of this biennale is not, of course, specifically related to the Turkish context but is a global issue, as demonstrated, among other things, by the internationality of the invited artists. But far from being an event without local ties, the Istanbul Biennial must take into account local political structures, Turkey being one of the countries with the highest rate of imprisoned culture personalities. If the context therefore has a decisive role in Turkish cultural programming, the question is to what extent the context and the biennale interact. Bourriaud's choice to propose a subject whose scope is universal may seem like a way to carefully detach himself from a context where political power interference takes place.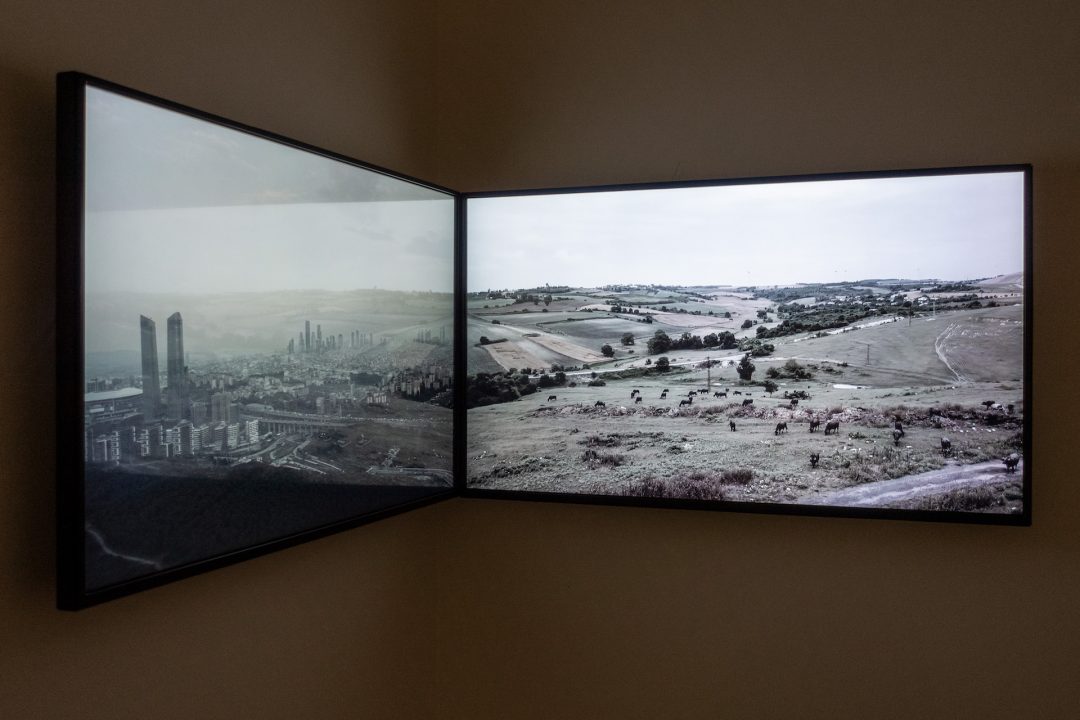 The ecological question is a universal challenge but it is often analysed from a Western point of view, as Mohammed Taleb points out in his book L'Écologie vue du Sud [Ecology Seen from the South] (2014), where he distinguishes between "an ecology of the North" mainly taken care of by the middle classes and "an ecology of the South", made of spirituality and daily activism, particularly concerning the more popular strata. However, the theoretical premises of this biennale suggest a conceptual framework familiar to Western intellectual circles: Anthropocene and speculative realism. The concept of Anthropocene is condensed here into an image, that of the seventh continent, that gives its title to a biennale taking place at three different sites: the Istanbul Painting and Sculpture Museum, the Pera Museum and the island of Büyükada. The starting point is therefore an observation, that of a new and immense uninhabited continent composed of plastic, but Bourriaud proposes to consider this image rather as "a mental space within which the traditional Western separation between nature and culture ceases to be effective", freeing it this way from its material dimension. But how can such an overcoming of binary thinking be achieved? If, as the philosopher Isabelle Stengers points out, ecology "requires an imagination and a narrative culture that scientists are generally deprived of", the most openly "ecological" proposals seem to be those that open up poetic and imaginative perspectives on the world. This is the case, for example, with Hale Tenger's installation in the garden of a house on the island of Büyükada and Glenn Ligon's poetic tribute to the figure of James Baldwin. This is also the case with Norman Daly's fictional museum, with the personal maps of the Greenlandic artist Pia Arke, with Jonathas de Andrade's film O Peixe, with Monster Chetwynd's papier-mâché monsters, with the tender ballet between two masked men in Rashid Johnson's video entitled The Hikers and with Eva Kot'átková's participatory installation Machine for Restoring Empathy.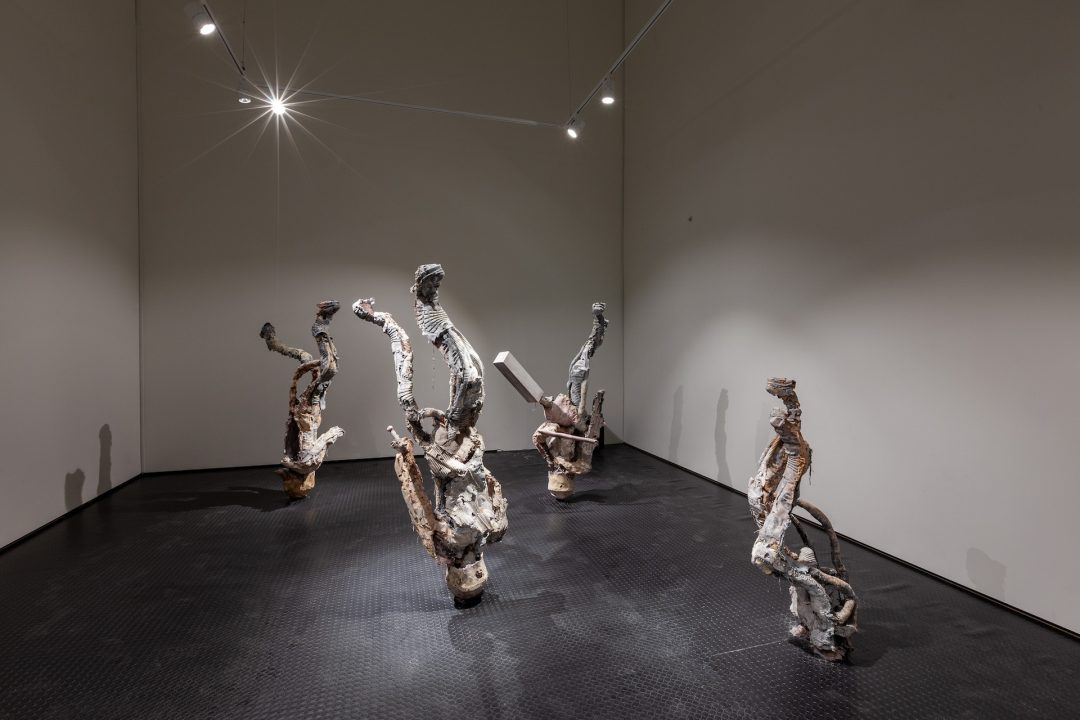 Nevertheless, there are also a significant number of more documentary works that suggest less possibilities of imagining alternative lifestyles outside capitalism than observations or exacerbations of the current situation: Eloise Hawser's installation The Tipping Hall dealing with the activity of Turkey's largest recycling industry, Jared Madere's delirious universe populated by demons with a worrying smile and Ozan Atalan's work showing the impact of the construction of the new airport on the environment.
Awareness of the current situation claimed by some works is certainly essential to initiate a process of change but, to move away from a thinking that focuses solely on the effects of the crisis and propose alternative ways, it would be necessary, for example, to highlight the role of women in this ecological struggle that goes back to ancient times, as Suzanne Husky does in her video Earth Cycle Trance, led by Starhawk which nevertheless remains a rather isolated voice within this biennale. Or, to question Western hegemony in environmental matters, it would be useful, as Mohammed Taleb says, "to look at the peoples of the South not as 'poor victims' of the ecological crisis but as producers of meaning, providers of analysis, inventors of alternative solutions."2 Given Istanbul's geographical position, this would have been an interesting opportunity to rethink the relationship between the biennale and its context, a way of letting oneself be favourably influenced by what tacitly surrounds major artistic events.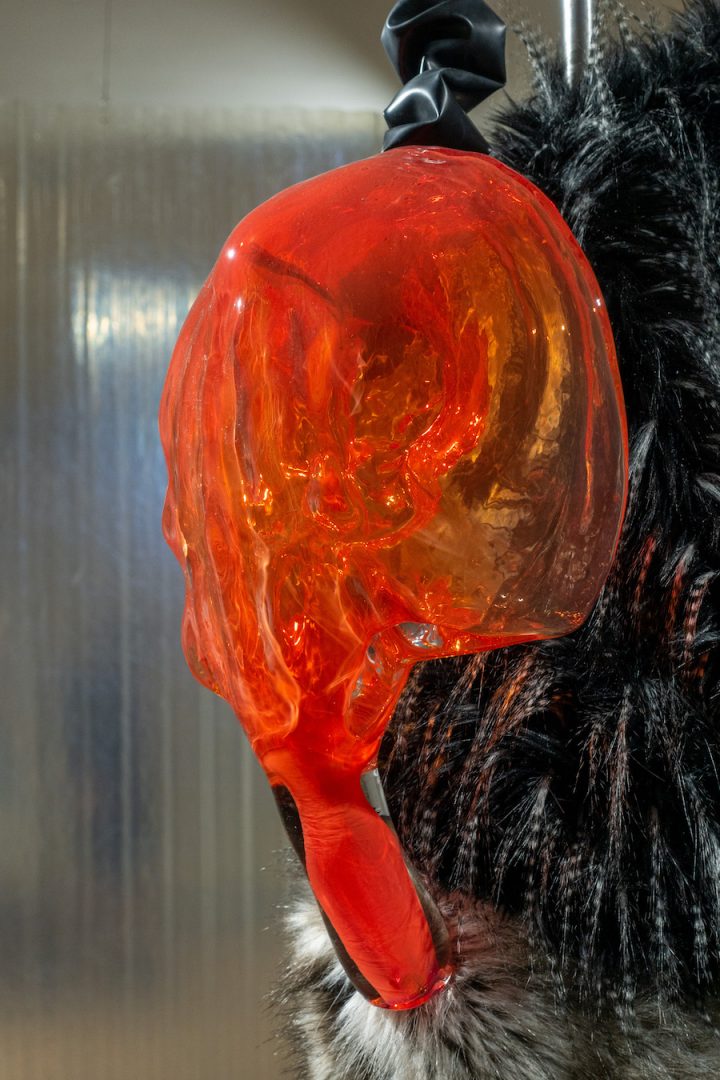 [1] Isabelle Stengers, Résister au désastre, Wildproject, 2019, p. 55. (Our translation).
2 Mohammed Taleb, L'Écologie vue du Sud, Éditions Sang de la Terre, Paris, 2014, p. 9. (Our translation).
(Image on top: Monster Chetwynd, Hybrid Creature Bat, 2019 .Sculpture (iron, fabric, cardboard, latex, paint, willow and wire) 200 × 160 × 50 cm. Hybrid Creature Snake, 2019 Sculpture (iron, fabric, cardboard, latex, paint and wire) 220 × 150 × 170 cm. Hybrid Creature Crocodile, 2019 Sculpture (iron, fabric, cardboard, latex, paint and wire) 180 × 100 × 250 cm. Hybrid Creature Spider,  2019 Sculpture (iron, fabric, cardboard, latex, paint and wire) 150 × 100 × 90 cm. Courtesy the artist and Sadie Coles HQ, London. Commissioned by the 16th Istanbul Biennial. Presented with the support of British Council and Outset Scotland.)