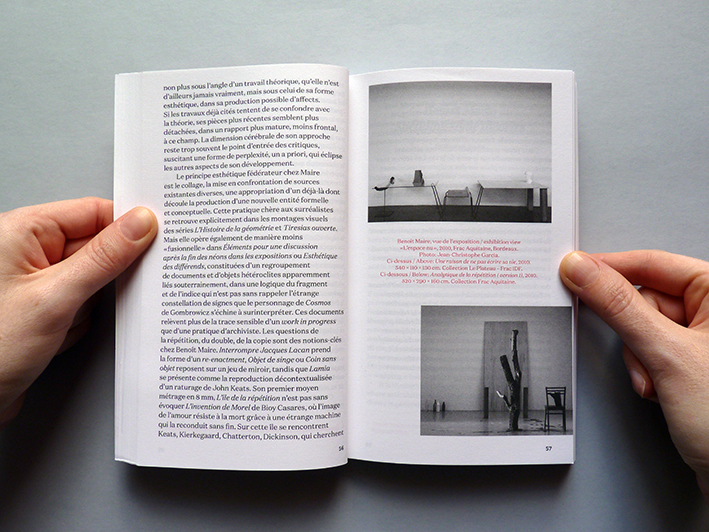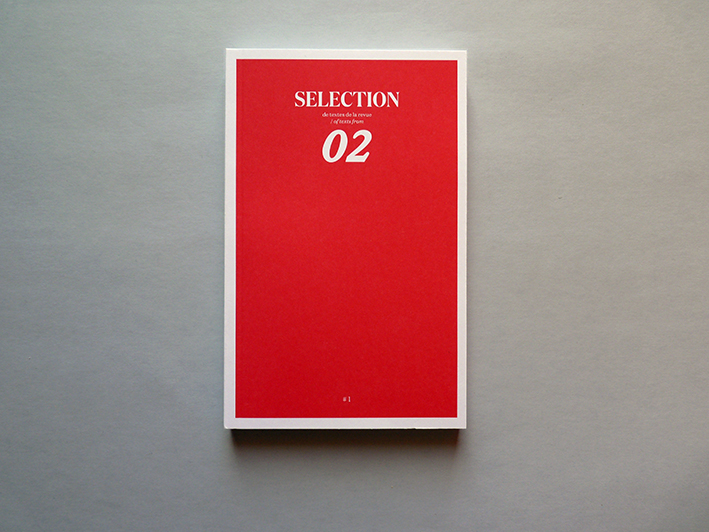 SELECTION
Revue d'art contemporain trimestrielle et gratuite fondée par Patrice Joly, 02 pose depuis 1997 un regard critique sur la jeune scène internationale.
Sélection, comme son nom l'indique, propose un choix de textes parus dans 02 ces trois dernières années.
French free quarterly contemporary art review, created by Patrice Joly, 02 casts a critical eye on the international scene and especially on young artists.
Selection, as its name suggests, is a collection of texts previously published in 02 in the last three years.
SELECTION #1, 2010-2013, avec au sommaire /
with texts about:
Tauba Auerbach, Jonathan Binet, Katinka Bock, Les frères Chapuisat, Philippe Decrauzat, Aurélien Froment, Klara Lidén, Benoît Maire, Michael Riedel, Sterling Ruby, Elodie Seguin Morgane Tschiember.
Format poche / Pocket book, 216 p., 10 € (FR/ENG)

SELECTION #2, 2013-2015, avec au sommaire /
with texts about:
!Mediengruppe Bitnik, Armen Avanessian, Hamish Fulton, Rachel Harrison, Hedwig Houben, Jean-Christophe Norman, Laure Prouvost, Walid Raad, Lili Reynaud-Dewar, Taryn Simon, Artie Vierkant…
Format poche / Pocket book, 264 p., 10 € (FR/ENG)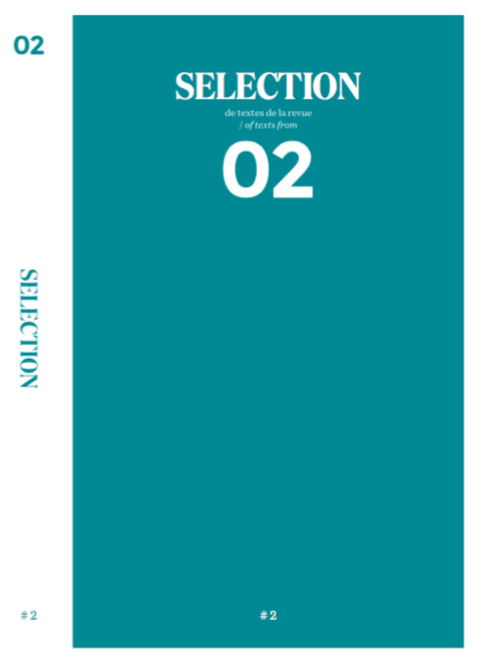 Pour toute commande
Règlement par chèque à l'ordre de Zoo galerie
(Association Zoo galerie 4 rue de la Distillerie 44000 Nantes)
ou par virement bancaire : iban.pdf
Contact: audelaunay@zoogalerie.fr
For all orders : payment by bank transfer only (see iban)

Paypal and credit card payments available in January 2016