Pattern, Decoration & Crime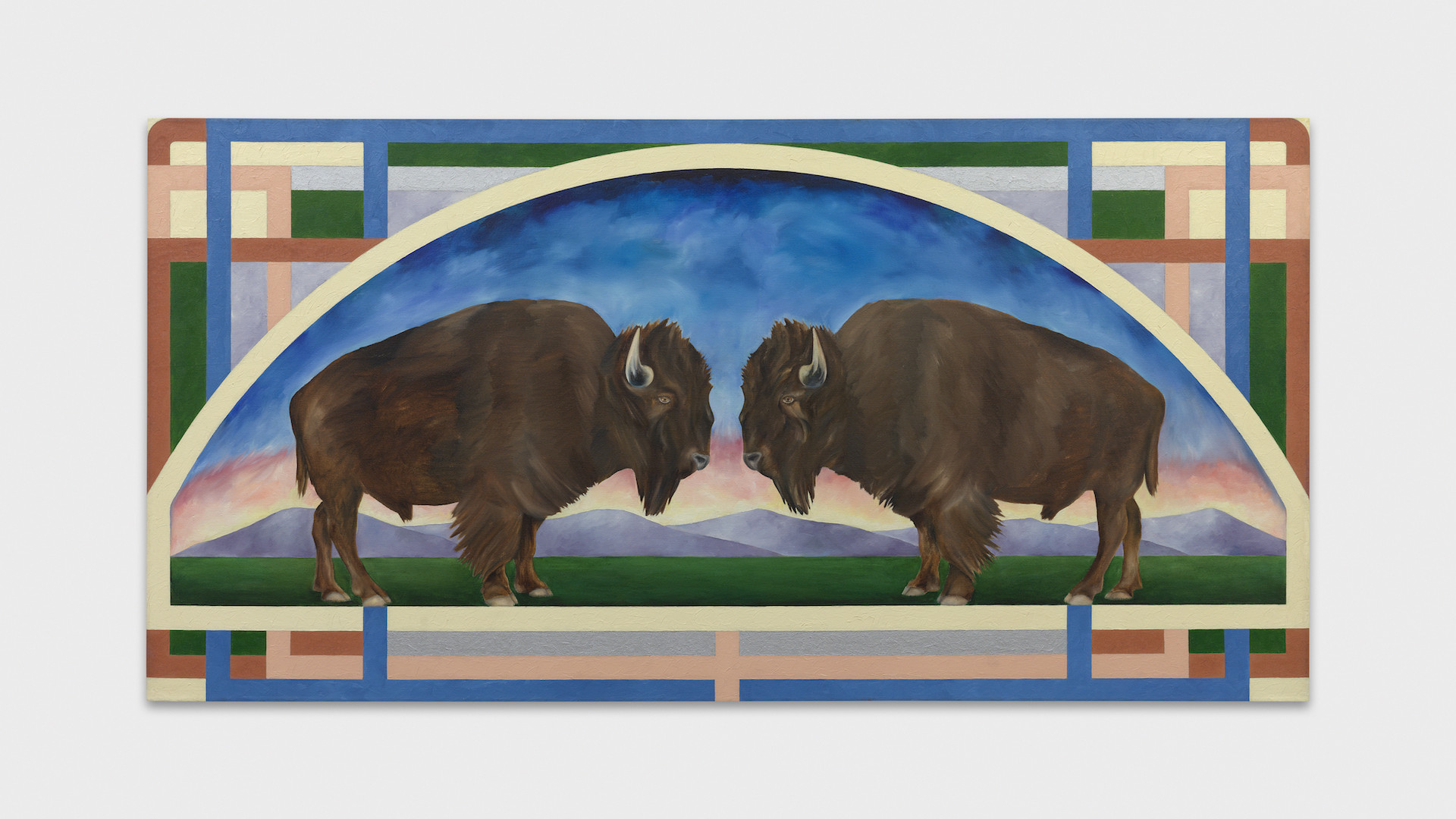 MAMCO, Genève, 10.10.18 – 3.2.19
While it is recurrent to mention the current rise of ceramics and textiles, few readings venture a more in-depth interpretation of this resurgence, beyond an appreciation of the hand-made. Those who argue that the motivations for this "return" are established in reaction to the omnipresence of digital culture, seeking materiality in the face of the invasive culture of screens, do not take into account a generation of artists who are aware of the very concrete reality of data centers and the implications underlying "virtual" reality, both in terms of work and of the environment. This analysis, attached to a linear vision of technological evolution (challenged by current research in media archaeology), focuses on the good old specificity of media. Perhaps we should look at what critic Chris Sharp calls the "theory of the minor".1 According to him, faced with a "major" art instrumentalized by the literality of language (close to journalism, pedagogy and an overhang of spokespersons), whose exemplary showcase would be the biennials (obliged to communicate with maximum readability or to justify themselves with the urgency of socio-political issues), lies a "minor" art. An idiosyncratic and irreducible language, which speaks for no one, capable of transforming the materials of the world and where form is already, in itself, political. Paradoxically, however, it is perhaps the current rise in gender and decolonial studies, so present in the biennials, that have worked the ground for the resurgence of craft practices that have long been considered minor.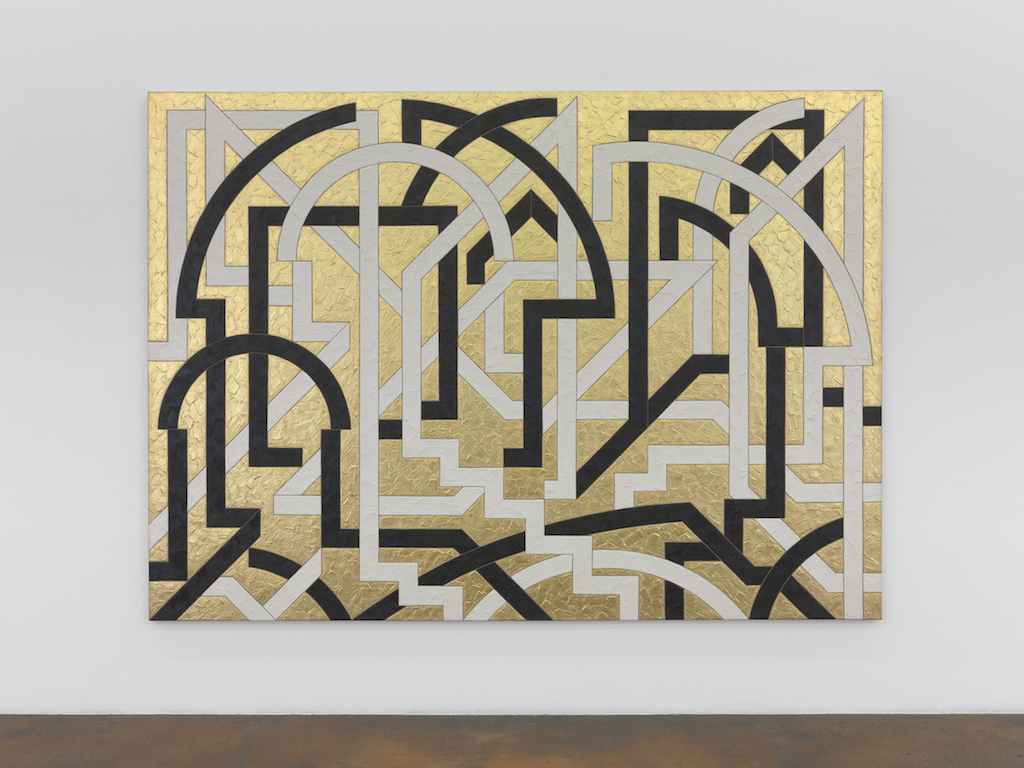 The exhibition "Pattern, decoration & crime" allows us to make an unexpected archaeology of this phenomenon. Its object is an artistic movement from the 1970s-1980s, Pattern & Decoration, which was internationally successful before falling into oblivion. For a temple of modernity (critical as it is) as the MAMCO in Geneva, this incursion into a movement opposed to what constitutes its mimimal-conceptual DNA may surprise but attests to its ability to inscribe current questions in a great historical focus. Artists integrating this movement reacted to the reductionist aesthetic doctrine that dominated the mid-1970s, claiming the notions of decoration and motif that they referred to as the repressed of modernity.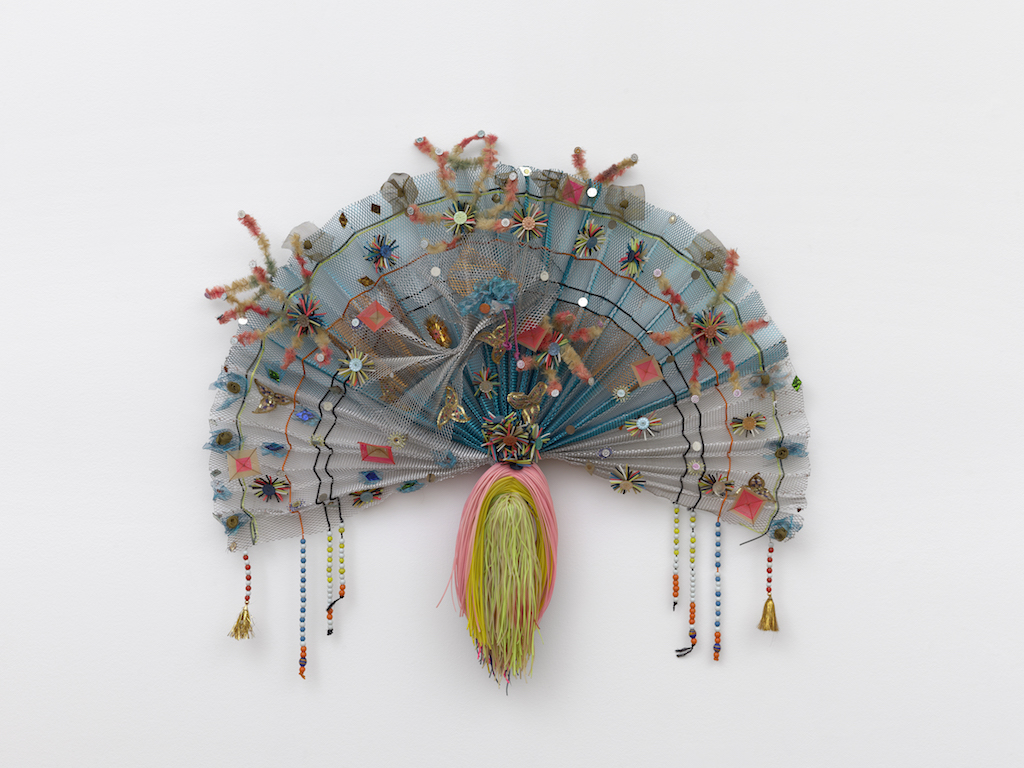 Rather than seeking to reactivate the notion of beauty and visual pleasure, as argued in Anne Swartz's essay3 on the movement—because this would imply an essentialist vision of these notions and a restricted reading of minimal and conceptual art—these artists consider the question of taste as a social, gendered and geographically situated construct. The surprise of this movement comes from the fact that it was able to draw conclusions from the feminist and post-colonial movements of its time: composed equally of women and men, Pattern & Decoration criticized the male and Western domination maintained by modernism, which obviously resonates with the current period. The difference is that the enhancement of artisanal activities, long referred to as a domestic universe considered feminine, can now appear as a very unperforming vision of gender roles. If feminism led to a questioning of the categories of art and crafts, it was above all, including at the time, an inclusive methodology that was present from the very first meetings of the group and inspired by the experiences of certain members, from protests against the absence of female artists in the LACMA exhibition "Art in Industry" to Miriam Schapiro's participation as a teacher in Cal Arts' Feminist Art Program, by way of Joyce Kozloff's participation in the creation of the pioneering Los Angeles Council of Women Artists.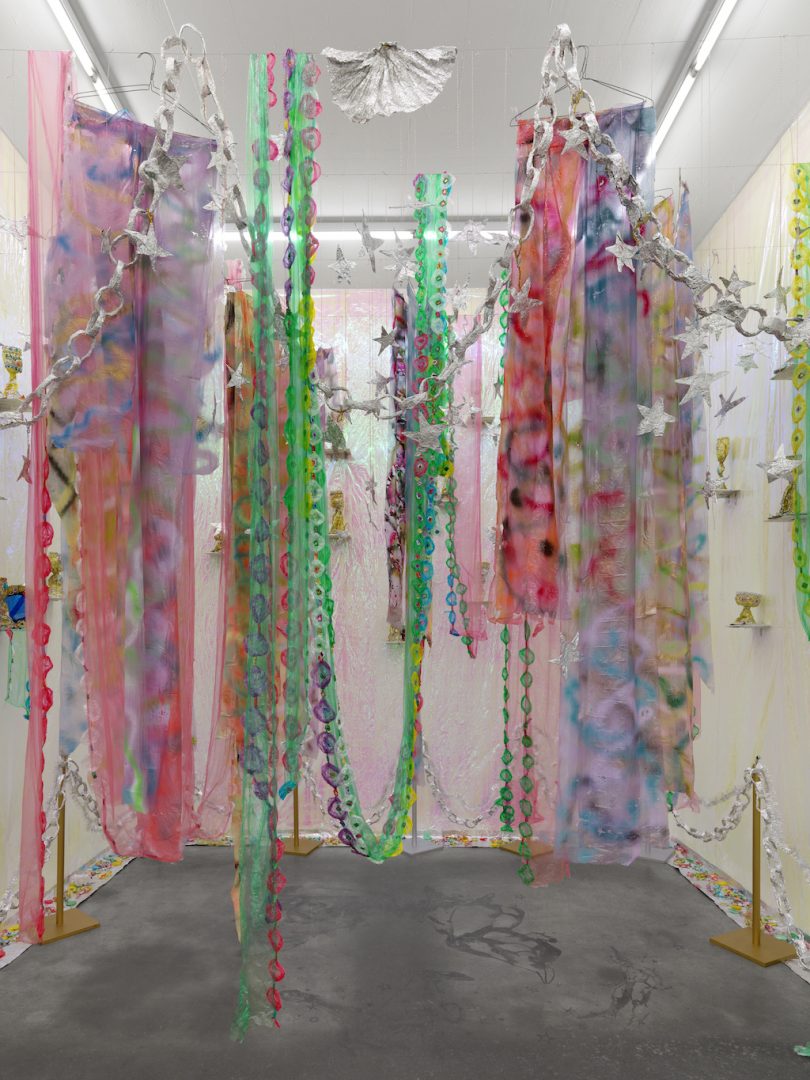 "We were saying: it's a huge world, look at your grandmother's duvet, look at the rug you were on, look at this ornament outside your building, look at what's happening in other countries… Enjoy it, it's a huge visual feast," explains Robert Kushner, member of the group. This expansive vision also reflects the interest that Amy Goldin, a true mentor to the movement, has shown in Islamic art and folk art. For her, American art had become insular and her formalist approach did not hesitate to use Persian rugs during her classes to discuss a non-Western and non-hierarchical way of conceiving the motif, rejecting egocentrism. If the interest of Pattern & Decoration through Islamic art, Byzantine and Mexican mosaics, Turkish embroideries and Japanese engraving could today raise other questions concerning cultural appropriation, reinforced by the new orientalism of the time, the fact remains that the movement has made the implacable observation of the need to look beyond art history and open to the idea of visual cultures. Matisse, one of the group's major references, had travelled to Morocco in 1912, to return by decentralizing his compositions. Joining unexpectedly with the productive contradictions of MAMCO, Pattern & Decoration can be seen as a movement that heralds what has been called post-modernism, drawing from heterogeneous sources and employing pastiche and appropriation. The artist Robert Zakanitch saw in the decorative a third way, neither realistic nor abstract. When, during a panel discussion, he was asked if he saw a difference between his work and wallpaper, he boldly replied: "I'm not!". However, it would be simplistic to see it only as irony without grasping Pattern & Decoration's contribution to the decentralization of a still hegemonic cultural history.
1 Chris Sharp, "Theory of the Minor", Mousse Magazine, n°57, February-March 2017.
2 Curator Lionel Bovier also says that the movement "can be described as recessive".
3 Anne Swartz, Introduction to the catalogue Pattern and Decoration: an Ideal Vision in American Art, 1975-1985, New York, Hudson River Museum, 2007.
Image on top: Richard Kalina, Montana, 1979. Coll. of the artist. Photo : Annik Wetter.